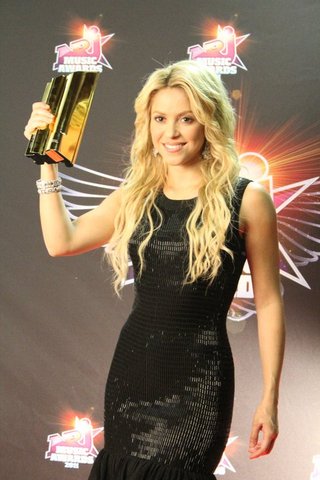 Last night in France,
Shakira
was a double winner at the NRJ Music Awards -
click for details
...
Starting a trend ::: female politician says
she'll be packin'
...
Wanna grow
your baby kid
to be "Asian-smart?" New York Magazine has the
INSIDE SCOOP
! The article says ::: "But that hardly matters. The American parents who are reading the Tiger Mother's tale aren't looking to copy (Amy) Chua's cruel coldness; they're smart enough to edit that out when they try this at home. It's her daughters' success they're after." :::::
"It is not only true that many non-Chinese are befuddled by and cannot understand the true secrets to Chinese success here and abroad, not a few people of my generation and even those younger of our ethnic Chinese minority — who despite going to the best schools here or in the West — also tragically no longer remember how our penniless immigrant ancestors painstakingly earned success through decades of blood, sweat and tears, though years of guts, grit and jia kho."
~
Wilson Lee Flores
RadarOnline is
reporting
this morning that
Keith Olbermann
was told he'd been canned within hours of going on air Friday for what would be his last MSNBC show... Lawrence O'Donnell's 10pm show will replace Olbermann at 8pm, and Ed Schulz will get the 10pm slot.
Italy's
Francesca Schiavone
beat
Russian Svetlana Kuznetsova 6-4, 1-6, 16-14 over four hours and 44 minutes in the Australian Open.
Tags: NRJ Awards, MSNBC