was one of the most-read posts this week here on my weblog. There's an awful lot happening as technology continues to grow by leaps and bounds, to the point where the entire digital landscape as we approach 2013 is looking a LOT different than it was this time last year.




Late November into mid-December is always a thoughtful and productive time for me - and - maybe it has something to do with the longer Northern Hemisphere nights - its also the time when I seem to get the most comments from readers, readers who spend more time on my blog than they do any other time of year. I relish and welcome the interaction!




Sometimes it's hard to figure out what's happening, what smartphone you should buy, what computer or tablet or iSomething - and sadly, old friends in cyberculture like Entrecard suddenly disappear. You have other features and services falling into disuse - things like IM and trackbacks and IRC. People telling you "do this" and "do that" to your fb page, or twitter or blog. Don't do anything but be true to your

digital

self!




I think I have pretty much nailed the presentation of my blog here, modeled for you as a 'portal' - especially if you are interested in digital arts, radio, pop culture, politics and other current events. this is it, and for you guru critics out there, this is the way it is supposed to look, with informational sidebars and facebook comments, etc.




For a lot of you, facebook has been a constant companion while you're online - we can hope they don't continue to destroy the original concept - a simple page where friends and family can gather - as we sit back and watch a slew of other services like Pinterest and Storify jockey for position, each trying to outdo the other as they fight to be more popular.




REPORTING is changing across all mediums

, and many of the "superbloggers" are ascending into the new pool of on-line talent (including certain twitterers) who are becoming THE NEW REPORTERS (like Ben Wafaa, profiled below). A lot of existing popular bloggers have honed their craft beyond belief - if you look at the past blogs of

Xiaxu

e,

Aldon Hynes

,

Tavi Gevinson

and

Kimberly Low

- their latest works are light years in new directions - and I applaud them - standing ovation!

Dr Neil Thurman and Anna Walters, from City University London's Journalism School, have just published a study into

liveblogging

, which is becoming the default format for covering major breaking news stories, sports events, and scheduled news

– like the US presidential election – on the web. Here Dr Thurman explains their appeal to readers.
Live Blogging—Digital Journalism's Pivotal Platform?
DOI:

10.1080/21670811.2012.714935
Neil Thurman
a
*
&
Anna Walters
a
Version of record first published: 01 Nov 2012
Article Views: 397
Ahmed Ben Wafaa is a science teacher who started blogging in 2000 to express himself on the state of things in his country and through his blog "Made in Libya" he succeeded in becoming a source of information during the Libyan revolution. Ahmed Ben Jeddou interviewed him to know more about blogging and citizen media in Libya before and after the revolution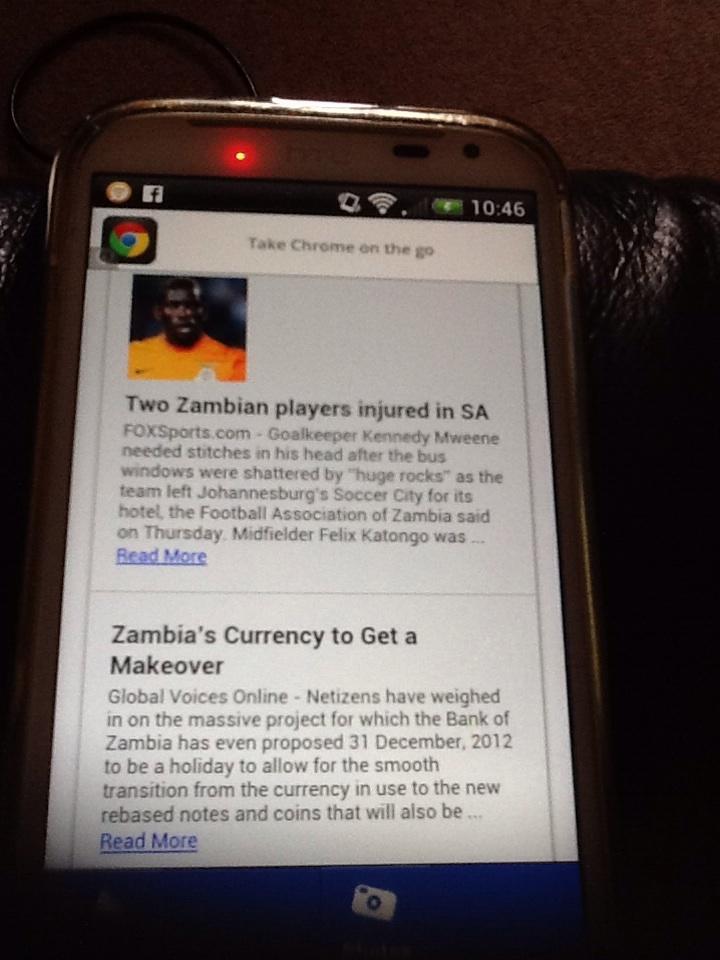 The mobile telephone has become an important tool for social interaction. Funny thing is, if you live in the United States or Canada, you don't have any idea what the full potential of a smartphone is - in some countries, it is not uncommon to have 3 simcards in one phone. One can be your 'personal' line, one is your general number and the other your "business" line! Banking and other chores and services are routinely accomplished vis cell phone! Gershom Ndhlovu writes on Global Voices: After an Android phone app that allows Zambians to participate in the on-going constitution making process was developed, a couple of new apps, Zambia News Daily and The Zambian, which collate news about the country from a number of online sources, have appeared on the market.
How iPhones to 'green screen Nokias' are being used for mobile journalism
In this week's Journalism.co.uk podcast, technology editor Sarah Marshall finds out how phones are being used for mobile journalism.
Nick Garnett, North of England correspondent, BBC Radio 5 Live
Natalia Antelava, BBC News correspondent
Marc Settle from the BBC College of Journalism
Libby Powell, freelance journalist and co-founder of Radar

Also on Journalism.co.uk...
Back in the 1950s and 60s (and even into the 70s) if something went wrong with your radio or tv or washing machine or other appliance, you picked up the telephone and dialed the repairman. Those days are gone.

And worse:::

Shannon Hayes, Op-Ed: Any electronics: televisions, radios, VCRs, electric fence chargers. Eventually, the repair business fell away. "Factories don't authorize repair people anymore," Mr. Kleinberger explained to me over the phone. "It used to be that we'd get trained by the manufacturers to repair and maintain their equipment. Nobody does that anymore. They wanna sell you the next new thing. I can look at your stereo," he said, "but I can't make any promises."